Business Planning Services
Risk Mitigation
Business owners realize the importance of neutralizing the negative impact of risks characterized by both controllable and uncontrollable events. From a commonsense perspective, risk mitigation is fundamental to the foundation of a secure business.
Assisting business owners to secure protection against risks that impact financially viability, business interruption, loss or damage to facilities or equipment. We build a dialogue with business owners around the unforeseen or uncontrollable events.
Succession Planning
Every day, 10,000 baby boomers retire or leave the workforce in systematically planned events. Similar to the retirement of baby boomers, a majority of business owners have reached a point in life where building a plan of  succession becomes uppermost in their minds.
What's your exit strategy? Outright sale, passing onto family, or orchestrating a transition of ownership to employees or partners?   We work alongside the business owner's CPA, attorney, and key decision makers to maximize results and consider the financial impact of the transition plan. We guide business owners to consider ESOPs, buy-sell agreements, second-to-die protection, or other strategic solutions to business owners.
Business Valuation
As a business grows, it's essential to have periodic valuations to establish a basis for securing credit, transferring ownership interest, and estate planning. This baseline will prove critical to the valuation plan developed at the succession planning event.
Because of the day-to-day challenges of running your business, many owners miss the importance of valuing their business as a going concern. It's essential to revisit the valuation to ensure accuracy and assess the impact of regulatory, economic, or industry trends. We place ourselves on the same side of the table as the business owner to support the valuation process. We work to identify external partners to assist in the business valuation process.
Executive Benefits
The ability to retain key employees is critical to long term success. We work with business owners to create effective executive benefit strategies to retain and reward key employees. Often, this process builds toward a longer term succession planning process. Our bankers and advisors engage in discussions to introduce competent solutions to strengthen relationships with key employees or partners.
In strengthening key employee retention, we advise business owners on qualified or non-qualified plans, and sophisticated executive benefit plans.
About IFP
Tampa-based Independent Financial Partners is an industry leader in providing access to a wide variety of quality products to financial institutions across the nation.
With 250 financial professionals across a national footprint, we bring scale, expertise and guidance. Independent Financial Partners is a broker-dealer and registered investment adviser. IFP's independence empowers financial professionals the freedom to provide best-in-breed product solutions. Independent Financial Partners (IFP) is a full-service financial professional support firm.
"Best-In-Class" Providers
We provide access to open architecture investment advisory solutions with leading industry platforms.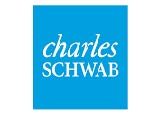 Comprehensive Wealth Services
In addition to Business Planning Services, IFP works with business owners, high net worth individuals and professionals to create customized, comprehensive wealth solutions.

Securities offered through IFP Securities, LLC, dba Independent Financial Partners (IFP), member FINRA/SIPC. Investment advice offered through IFP Advisors, LLC, dba Independent Financial Partners (IFP), a Registered Investment Adviser. Insurance products offered through IFP Insurance Group
Insurance Products, Investments & Annuities: Not A Deposit | Not Guaranteed By The Bank Or Its Affiliates | Not FDIC Insured | Not Insured By Any Federal Government Agency | May Go Down In Value